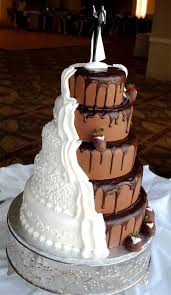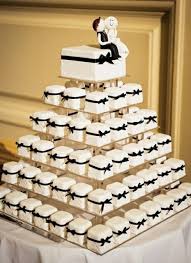 Weddings are often stressful, as you spend hours trying to plan the perfect day that expresses not only who you are as individuals, but who you are as a couple. No more so is this evident than in the trends that are currently being seen in the wedding cake industry.
We recently spoke to Granny Mouse Country House Pastry Chef, Leon de Kock, who gave us some insight into the current top five wedding cake trends.
1. Cup cakes have become a firm favourite, as guests can then help themselves more easily. De Kock believes that this trend is largely due to many couples cutting the cake soon after their ceremony as opposed to waiting until the reception, thereby allowing guests to have tea and cake while the bride and groom head off for photos. Often the cup cakes are non-uniform, offering different flavours and toppings.
2. Different layers and different designs. Gone are the days of a tiered cake looking the same on each tier. These days it's a different flavour and different design per tier, allowing the couple to really splash out!
3. Red Velvet is definitely the current flavour of all things cake, and this is no different for weddings! De Kock believes that his flavour is here to stay for some time.
4. One for the groom and one for the bride. De Kock is being requested more and more often to provide two cakes for weddings, one for the groom and one for the bride. Although these cakes tend to be one tier only, grooms are now getting in on the wedding cake options, allowing them to have a more manly cake than the traditional soft, three tiered options.
5. The more layers the better. For those couples who still opt for the traditi0onal tiered cake, as making the cakes bigger and better. Not happy with the standard three tiers, de Kock has seen cakes trending towards five or more tiers, creating a real masterpiece centre of attraction.
With an on-site Pastry Chef offering couples everything they could ever want, it's no wonder that Granny Mouse remains one of KZN's top wedding destinations.